The ELF is the only no-ladder solution for decorating tall trees with holiday lights. No more climbing ladders footed on uneven surfaces or spending hours in frigid weather. With your feet safety on the ground you can decorate any type of tree with minimal effort in under 10 minutes and reach heights in excess of twenty-feet.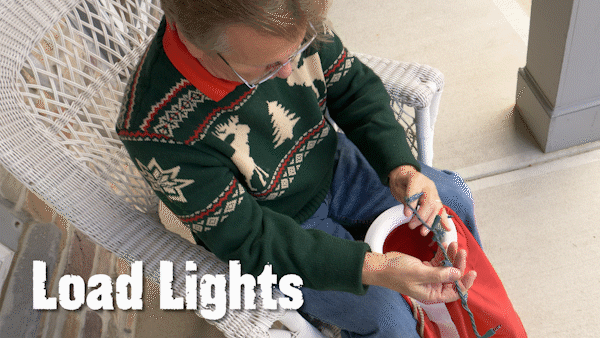 Just feed connected light strings into the ELF Sack, hand over hand, allowing them to coil in the bottom. The lights will easily come back out virtually tangle free.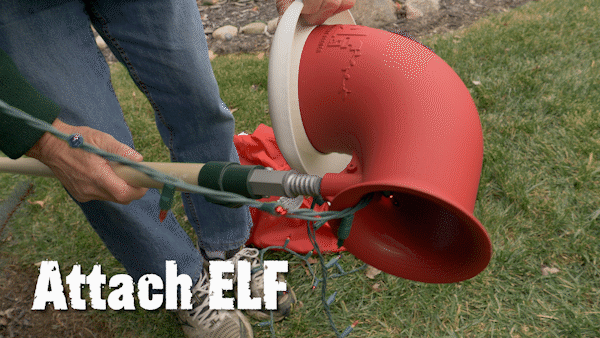 Attach ELF to any standard 3/4″ ACME threaded extension pole (not included). Then feed the Lights from the Sack through the ELF and you're ready to decorate.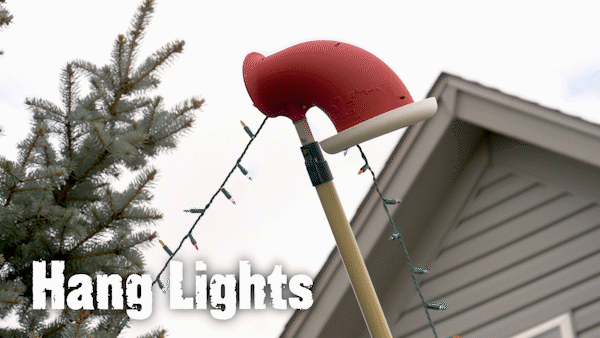 Starting at a branch within reach, attach the light string and work your way around the tree hanging the lights while extending the pole to raise the ELF as you go.
ELF

| Easy Light Feeder – Purchase Today!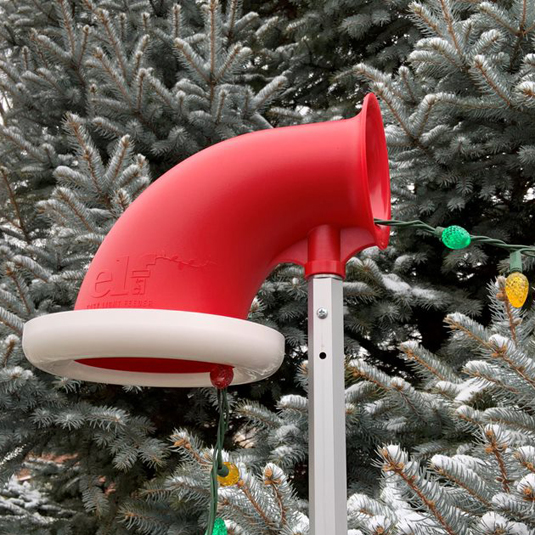 Hang Christmas & holiday light strings on trees over 20 feet tall in minutes with No Ladder
Proudly manufactured in the United States
Works with most holiday light strings
Made of durable ABS plastic for years of dependable use
Fits most telescoping extension poles (not included) with standard ¾ inch ACME threads
Light strings feed virtually tangle free from ELF Sack with ringed opening included with kit
Includes the ELF Hook, a great tool for making fine adjustments and taking lights down after the holiday or special occasion.