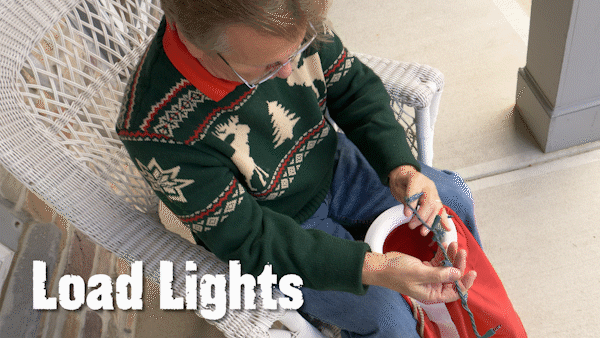 Just feed connected light strings into the ELF Sack, hand over hand, allowing them to coil in the bottom. The lights will easily come back out virtually tangle free.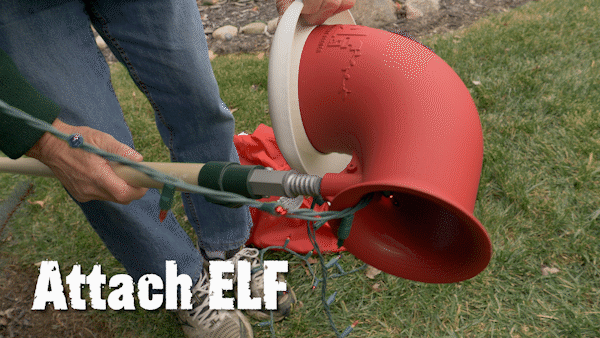 Attach ELF to any standard 3/4″ ACME threaded extension pole (not included). Then feed the Lights from the Sack through the ELF and you're ready to decorate.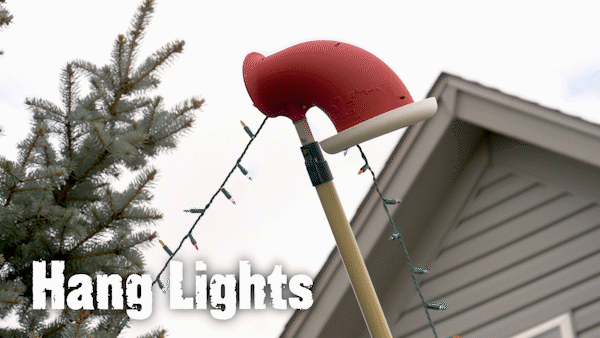 Starting at a branch within reach, attach the light string and work your way around the tree hanging the lights while extending the pole to raise the ELF as you go.
The
ELF

is Extremely Versatile